Yoga Teacher Training Reviews & Testimonials
Learn about the experiences of our teacher training program graduates
꧁ Graduate Testimonials ꧂
I really enjoyed the program. Thanks for this beautiful experience.
I just did my 300 hours TTC at Shree Hari School in Kudle Beach and I can easily say it has been a life-changing experience, as well as a big game changer to my personal yoga practice. The location is amazing, just 100 meters away from the beautiful beach and all its amazing energies. The teachers are all highly qualified with great knowledge about asanas, philosophy, Ayurveda, and anatomy. They are people who dedicated their lives to the practice and discipline of yoga and their passion is so contagious and inspiring! Everybody loves to serve in the institute, from the teachers to the wait staff and the cooks (who have been accommodating us with three delicious and abundant meals a day!). It is more than just a school to get a yoga alliance certificate. It is a community to be part of, a yoga legacy of people passionate about making a positive impact and I am very happy to be part of it now! Namaste and Much Love!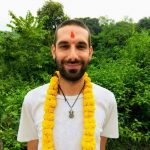 Thank you very much. I loved this place, it was very nice and so beautiful!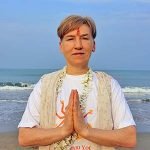 Thank you deeply from my heart! The first thing you will learn here is to breathe. I thought I was breathing ok, but I received so much when I learned how to breath properly. It was like a rebirth. This yoga teacher training course is the beginning of a new life. I thank all of our teachers. They were so wonderful. Hari is just amazing and I adored his back massage with his feet! I also discovered ashtanga yoga – a nice discovery. So, go for this training. You will definitely make the right choice. Namaste.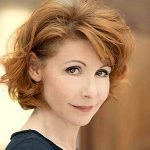 Thank you very much for this beautiful month. I came without expectation. Now I am leaving for France with so much love, energy, and new friends. Thank you very much!
Thank you for this great experience. Thank you for all the new manifestations in my life. Namaste.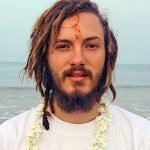 My experience at Shree Hari Yoga school was beyond any expectation! The teachers are amazing, kind, and knowledgeable. The place, Kudle Beach, is a paradise on Earth. The accommodation is perfect. Nice, small huts with shower and a relaxing view. The program was very intense with a lot of theoretical and practical information, and great guidance on all aspects of the yoga path. Asanas, pranayama, meditation, art of teaching, philosophy, and anatomy. I absolutely loved this yoga teacher training and I will definitely be back to Shree Hari Yoga school in the future. Thank you Hari <3
A very good 200 hour YTTC! I expected this course to be a spiritual one, and yes! It was! We had a wonderful homa fire ceremony at the start, learned great mantras to chant, and also how to use yoga asanas and pranayama for pratyahara. I gained more clarity in my mind and my positive thinking has improved. Thank you. It was a great course which truly came from the heart of everyone. Wonderful teachers and wonderful location!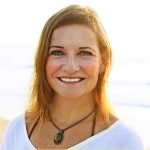 Very good experience. I feel like I have learned a huge amount in a very short period of time. I've pushed myself out of my comfort zone and really grew from it. It is a fantastic opportunity to look within myself with a supportive group of people. I would 100% recommend this teacher training.
It is absolutely beautiful and wonderful that I got so great an experience in spite of my terrible English and very small previous experience in yoga and age! Thanks a lot!