One Week Hour Yin Yoga Course
Slow down your practice and discover the power of being totally present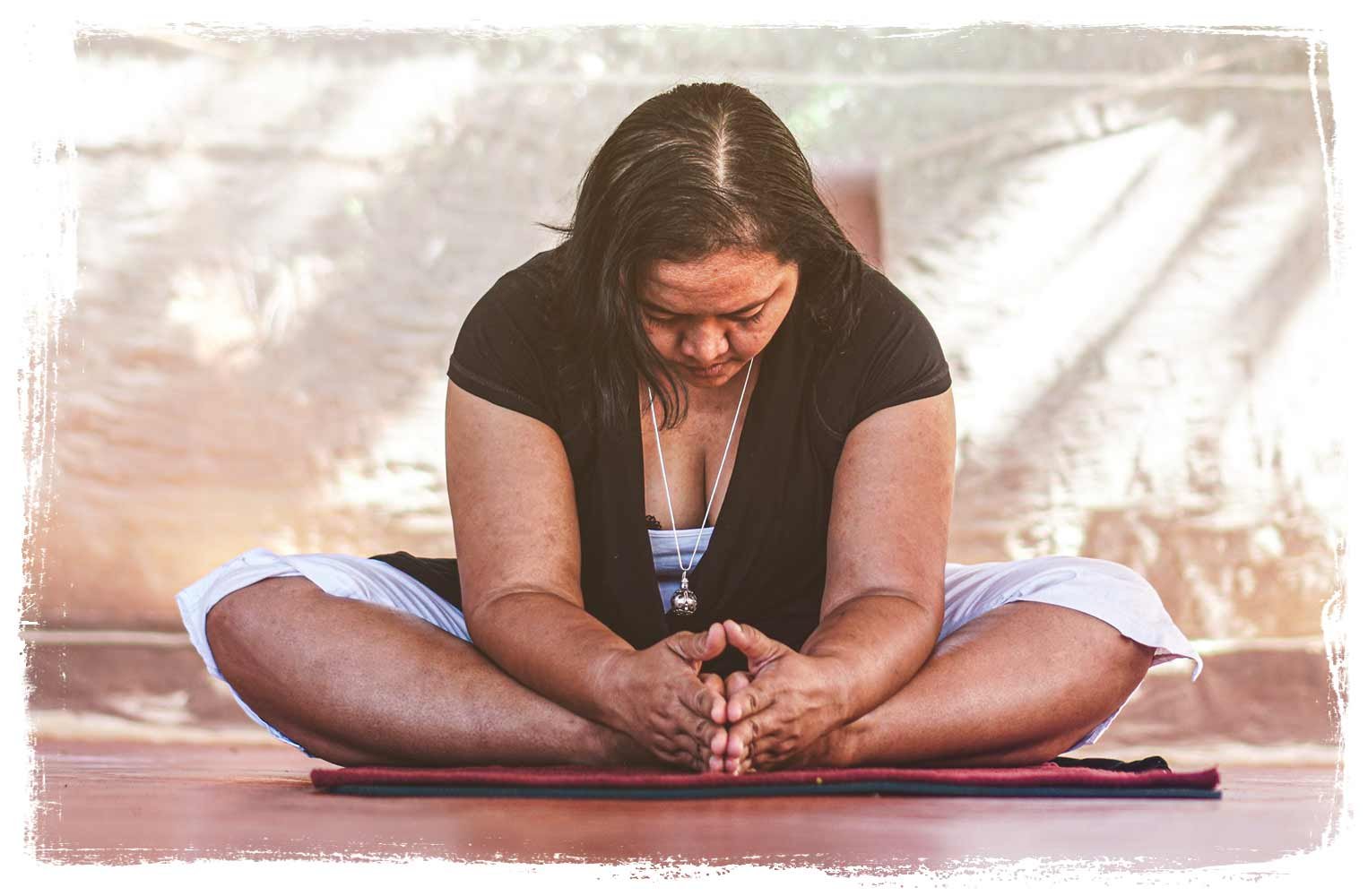 Introduction
We offer a 50-hour (one week) course exclusively focused on Yin Yoga. This yoga style slows down your practice and allows you to discover the power of being totally present. Yin Yoga helps to deepen yourself and to come up with the new one. Yin Yoga finds the balance between mind and soul.
It is a slow process that works with calmness and relaxes the body. Long, static holds in postures help to put a healthy load on the joints, increasing their range of motion while accessing deep layers of connective tissue and fascia in the body. Feel light and free in your body and harmonious in your mind.
Who Can Join?
50 hour yoga teacher training in Yin Yoga is open to anyone with a genuine interest and desire to learn more about this fascinating branch of yoga. There is no need of prior yoga experience, because of its easy and gentle nature. It may be helpful if you have already completed another teacher training, but it is by no means a requirement.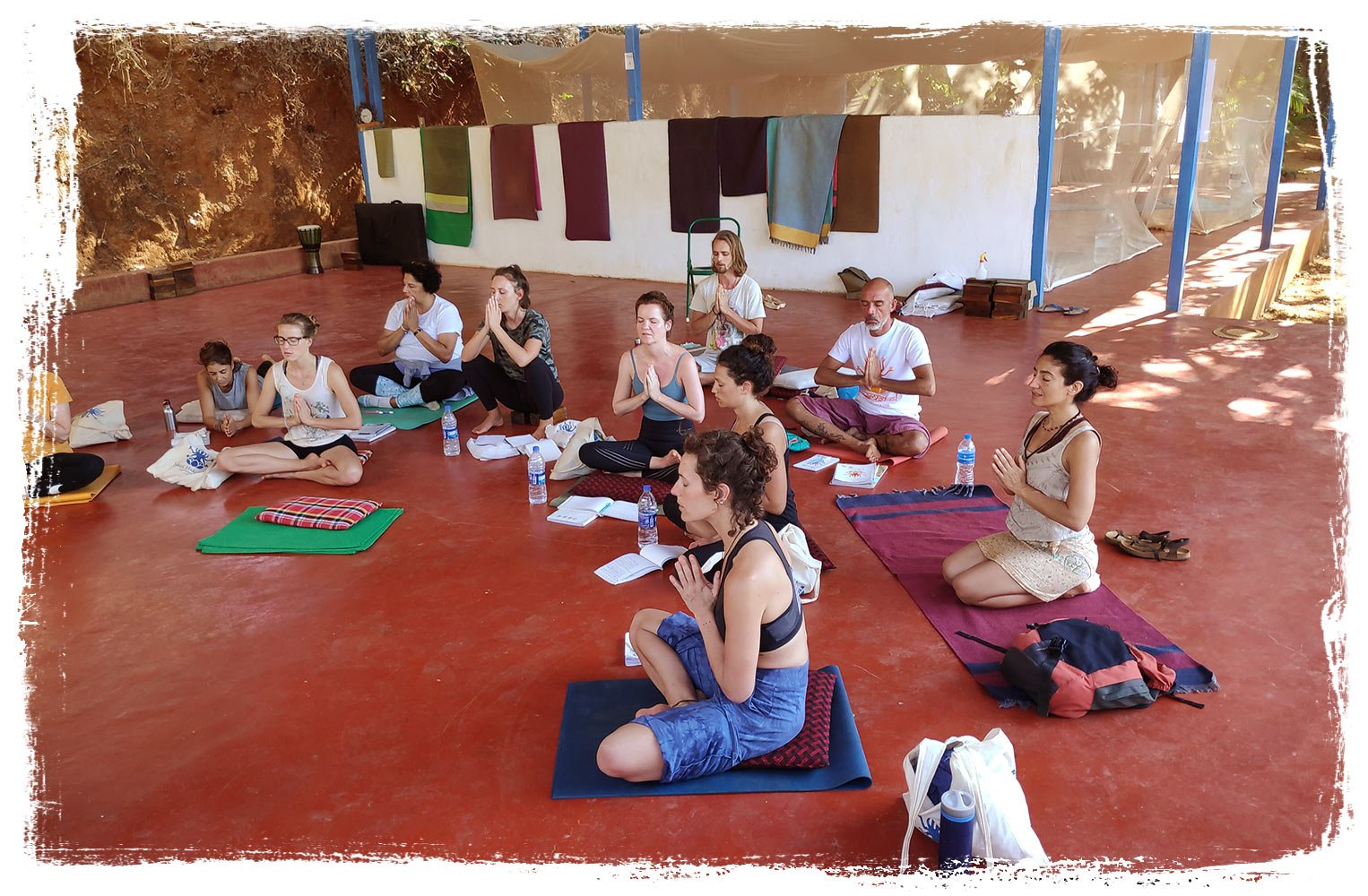 — What You Take Home
What You will Gain from this Training
꧁ 50 Hour Yin Yoga Course Curriculum ꧂
Daily pranayama/meditation practice
2 asana classes per day (yin and gentle Hatha)
Introduction to yin and the history of yin yoga
Yin from a Daoist, Yogic and Western point of view
Western anatomy including joints, connective tissues, fascia and myofascia, and it's relevance to the yin yoga practice
Eastern anatomy from both a Traditional Chinese Medicine view (meridians) and an Indian view (the chakra system)
Daily teaching practice and discussions on sequencing and assists
In-depth study of the 24 yin asanas, plus extras
Optional extra activities include: yoga nidra, partner relaxation workshop, alternative meditations
During this immersive 6-day yoga training experiences you will be living in a peaceful community environment while developing friendships with your fellow trainees. You will engage in a regular daily routine that includes meditation, asana practice sessions, theory classes, practice teaching, self-study, and plenty of free time to enjoy the natural surroundings. Your tuition includes accommodations and meals. You will sleep in a clean, comfortable, and safe room and enjoy three fresh healthy vegetarian meals each day prepared by our kitchen staff.
꧁ Training Locations ꧂
Our courses are offered in four carefully selected locations in India. We schedule each of our start dates in alignment with the best weather in each place. From April to September we operate our training in Dharamshala and Rishikesh; from October to March we are located in Gokarna and Goa.
50 Hour Course Dates & Fees
Our 50 Hour Yin Yoga Course is held every week beginning on Monday. We offer early booking and group discount opportunities to help you invest in your journey of self-growth.
| Course | Shared Room | Private Room | Book Early Discount (3 month before) |
| --- | --- | --- | --- |
| 50 Hour YACEP Course | €600 | €675 | SAVE €50 |
What is Included:
Yoga Course Tuition
Course Handbook
Overnight Accommodation**
3 Vegetarian Meals on Full Days, 2 Meals on Saturdays**
All Teaching Materials
WIFI**
T-shirts, Bags, Note Pads, and Pens
What is Not Included:
Airfare
Visa Fees
Dinner on Saturday, Meals on Sunday**
Excursions
Airport Pickup (available at an additional fee)
Laundry (available at an additional fee)
**Applies to residential courses only
Frequently Asked Questions
Yes! This training is appropriate for all those interested in yoga. You do not need any prior experience in yoga to join a 200 Hour Teacher Training offered by Shree Hari Yoga.
You will be provided a t-shirt from Shree Hari Yoga and it is compulsory to wear it during yoga practice.
Shree Hari Yoga has designated several locations in which you can take your training in India: Dharamshala, Gokarna, and Goa
Under the certification of Yoga Alliance, you will be receiving an internationally recognized standard curriculum.
As a member of Yoga Alliance after completing the program, it will ensure your status as a respected yoga teacher worldwide. There are also other perks and benefits as a Yoga Alliance member.
We are happy to know that you would like to join the teacher training. Simple send an email to us at namaste@shreehariyoga.in expressing your interest. You can also complete and submit the Enroll Form to register.
To keep the yoga teacher program manageable for all students, we limit the group to 12-15 students. This ensures high quality teaching and focused individual attention.
There are many international airports in India from which you can book an airline ticket: Mumbai, Chennai, Kolkata, and Delhi. You can reach Goa, use Dabolim Airport in Goa.
I really enjoyed the program. Thanks for this beautiful experience.
My experience at Shree Hari Yoga school was beyond any expectation! The teachers are amazing, kind, and knowledgeable. The place, Kudle Beach, is a paradise on Earth. The accommodation is perfect. Nice, small huts with shower and a relaxing view. The program was very intense with a lot of theoretical and practical information, and great guidance on all aspects of the yoga path. Asanas, pranayama, meditation, art of teaching, philosophy, and anatomy. I absolutely loved this yoga teacher training and I will definitely be back to Shree Hari Yoga school in the future. Thank you Hari <3
I just did my 300 hours TTC at Shree Hari School in Kudle Beach and I can easily say it has been a life-changing experience, as well as a big game changer to my personal yoga practice. The location is amazing, just 100 meters away from the beautiful beach and all its amazing energies. The teachers are all highly qualified with great knowledge about asanas, philosophy, Ayurveda, and anatomy. They are people who dedicated their lives to the practice and discipline of yoga and their passion is so contagious and inspiring! Everybody loves to serve in the institute, from the teachers to the wait staff and the cooks (who have been accommodating us with three delicious and abundant meals a day!). It is more than just a school to get a yoga alliance certificate. It is a community to be part of, a yoga legacy of people passionate about making a positive impact and I am very happy to be part of it now! Namaste and Much Love!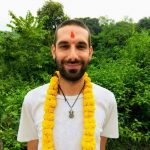 Thank you very much. I loved this place, it was very nice and so beautiful!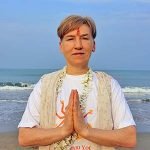 Hi! I did the YTT training course in Gokarna with hari and his school. It was such an incredible experience for me. The whole teaching team were so supportive and enthusiastic. It was clear that everyone was very passionate about what they are doing. It was one of the only YTT course in India that I found that was Mutli-style and offered so much teaching practice. You leave the course with skills as well as knowledge. And honestly I couldn't have asked for me. Also, the location is phenomenal. Gokarna really is such an incredible place to have the good fortune to visit!! Thanks to everyone on the team!
It is absolutely beautiful and wonderful that I got so great an experience in spite of my terrible English and very small previous experience in yoga and age! Thanks a lot!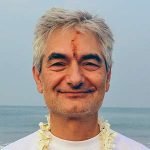 Thank you for this great experience. Thank you for all the new manifestations in my life. Namaste.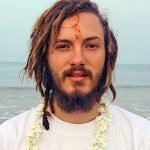 Thank you deeply from my heart! The first thing you will learn here is to breathe. I thought I was breathing ok, but I received so much when I learned how to breath properly. It was like a rebirth. This yoga teacher training course is the beginning of a new life. I thank all of our teachers. They were so wonderful. Hari is just amazing and I adored his back massage with his feet! I also discovered ashtanga yoga – a nice discovery. So, go for this training. You will definitely make the right choice. Namaste.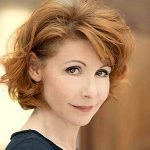 A very good 200 hour YTTC! I expected this course to be a spiritual one, and yes! It was! We had a wonderful homa fire ceremony at the start, learned great mantras to chant, and also how to use yoga asanas and pranayama for pratyahara. I gained more clarity in my mind and my positive thinking has improved. Thank you. It was a great course which truly came from the heart of everyone. Wonderful teachers and wonderful location!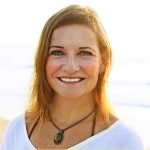 Very good experience. I feel like I have learned a huge amount in a very short period of time. I've pushed myself out of my comfort zone and really grew from it. It is a fantastic opportunity to look within myself with a supportive group of people. I would 100% recommend this teacher training.
Get the Yoga Teacher Training Brochure Now!
Course Outline
Pricing & Discounts
Accommodations & Food
Requirements
And all other details