Namaste & Welcome to Shree Hari Yoga!
At Shree Hari Yoga School, you will experience a holistic training in all aspects of yoga, from yoga asana to philosophy.
We aim to guide you as you deepen your yoga practice, develop your confidence and feel the transforming effects the yogic lifestyle can bring.
Our Expertise:
ॐ  What makes Shree Hari Yoga different?
Shree Hari Yoga is different because of Hariji, the owner & founder of the school:
'In my young age of 15, I studied yoga traditionally in the mountains of the holy Himalayas. My Mom taught me Bhakti Yoga. I practised Mantra, Puja, and Vedic Yajna (Sacrificial ceremony). For years I lived and meditated in a cave on my path to self-realization. There I got a vision for the service I wanted to offer this world. The idea of my yoga school materialized. First, I started teaching asana classes. Now, I happily offer a holistic multi-style yoga program. It is modern, flexible, and yet traditional.
Shree Hari Yoga is my profession and my service to you. Our mission is to spread the Nath Sampradaya lineage of yoga, which we believe to be the true Indian essence of yoga. It is written in the Hatha Yoga Pradipika and founded by Matsyendranath. He is Shiva's student and, paradoxically, his reincarnated form. We carefully choose our teachers, who all follow the path of traditional yoga.'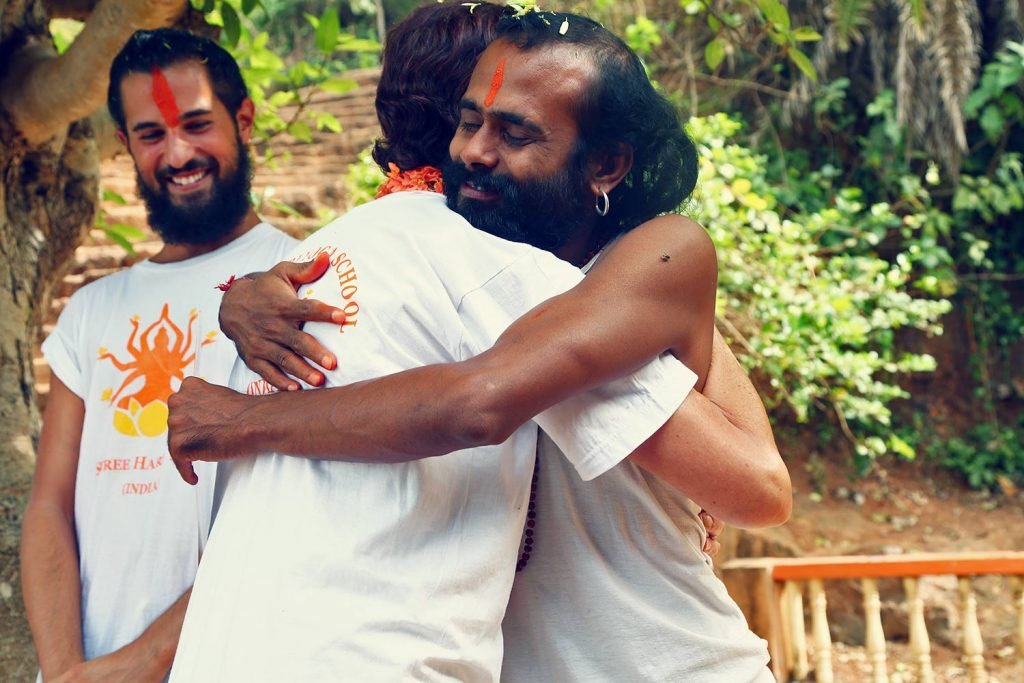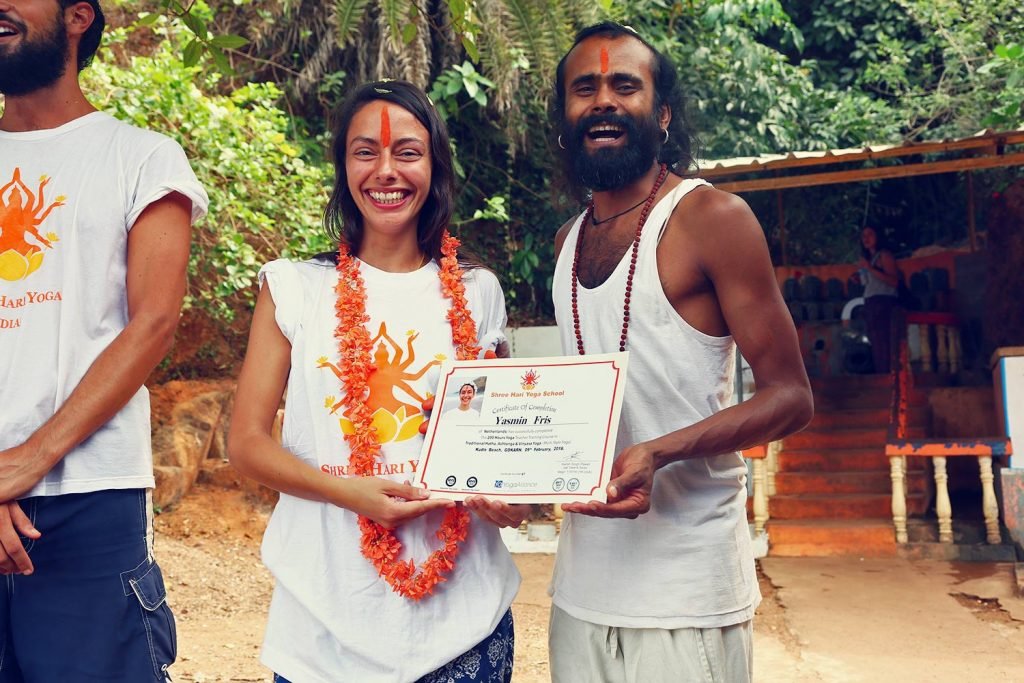 ॐ  Do you have more questions or want to know more about Shree Hari Yoga?
✿ For detailed information click our links: courses, retreats, locations
Read our new Blog (also from our past students who are now volunteering with us)
Check out our testimonials
For more questions?
Ask us anything: namaste@shreehariyoga.com
We want to help you to make the right choice!
ॐ Why would you decide for your Yoga Teacher Training Course with Shree Hari Yoga?
We offer You authentic Multi-Style Yoga: 
☑ Yoga Teacher Training Courses 100 Hours 
☑ Yoga Teacher Training Courses 200 Hours 
☑ Yoga Teacher Training Courses 300 Hours 
☑ Yoga Teacher Training Courses 500 Hours
You will be introduced to different spiritual practices While Practicing Our Yoga Courses, like Meditation and Pranayama.
We are a globally mixed Yoga family.
Our teachers vary from experienced Indian Yogis and Sadhus to Yoga instructors from all parts of the world.
As you Join Our Yoga Classes, You will be part of our Yoga family, You could even extend your stay after your certification and volunteer with us!
Y
oga is a lifestyle.
We follow, breathe and live Yoga together.

ॐ  What are the locations for the YTTC?
India: Dharamshala, Gokarna and Goa
Germany: Courses and Retreats near Berlin will be available from June 2019
ॐ  What are the benefits of a Yoga Alliance Certified YTTC?
International Standard Curriculum
Qualified Yoga Instructors (Yoga Alliance Standard)
Possible registration with Yoga Alliance any time after certification. This ensures your status as a respected Yoga teacher worldwide as well as other member benefits.
YOGA ISN'T JUST ASANA - IT'S A PHILOSOPHY & A WAY OF LIFE
At Shree Hari Yoga School, we teach ancient, modern, holistic yoga practice.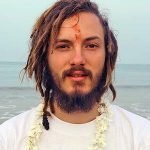 Thank you for this great experience. Thank you for all the new manifestations in my life. Namaste.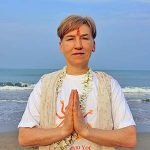 Thank you very much. I loved this place, it was very nice and so beautiful!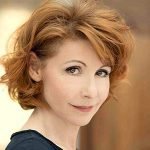 Thank you deeply from my heart! The first thing you will learn here is to breathe. I thought I was breathing ok, but I received so much when I learned how to breath properly. It was like a rebirth. This yoga teacher training course is the beginning of a new life. I thank all of our teachers. They were so wonderful. Hari is just amazing and I adored his back massage with his feet! I also discovered ashtanga yoga - a nice discovery. So, go for this training. You will definitely make the right choice. Namaste.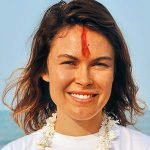 Thank you very much for this beautiful month. I came without expectation. Now I am leaving for France with so much love, energy, and new friends. Thank you very much! <3
A very good 200 hour YTTC! I expected this course to be a spiritual one, and yes! 🙂 It was! We had a wonderful homa fire ceremony at the start, learned great mantras to chant, and also how to use yoga asanas and pranayama for pratyahara. I gained more clarity in my mind and my positive thinking has improved. Thank you. It was a great course which truly came from the heart of everyone. Wonderful teachers and wonderful location!
My experience at Shree Hari Yoga school was beyond any expectation! The teachers are amazing, kind, and knowledgeable. The place, Kudle Beach, is a paradise on Earth. The accommodation is perfect. Nice, small huts with shower and a relaxing view. The program was very intense with a lot of theoretical and practical information. The guidance on all aspects of the yoga path was great: asanas, pranayama, meditation, art of teaching, philosophy, and anatomy. I absolutely loved this yoga teacher training and I will definitely be back to Shree Hari Yoga school in the future. Thank you Hari <3
Very good experience. I feel like I have learned a huge amount in a very short period of time. I've pushed myself out of my comfort zone and really grew from it. It is a fantastic opportunity to look within myself with a supportive group of people. I would 100% recommend this teacher training.
I really enjoyed the program. Thanks for this beautiful experience.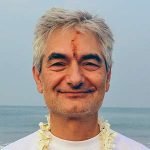 It is absolutely beautiful and wonderful that I got so great an experience in spite of my terrible English and very small previous experience in yoga, and my age! Thanks a lot!
To get more detailed information about us, our Programs or any other information, please contact us on Whatsapp or per Email at namaste@shreehariyoga.in
"Yoga is the journey of the self, through the self, to the self." – The Bhagavad Gita