WHY CHOOSE TO LEARN YOGA IN RISHIKESH?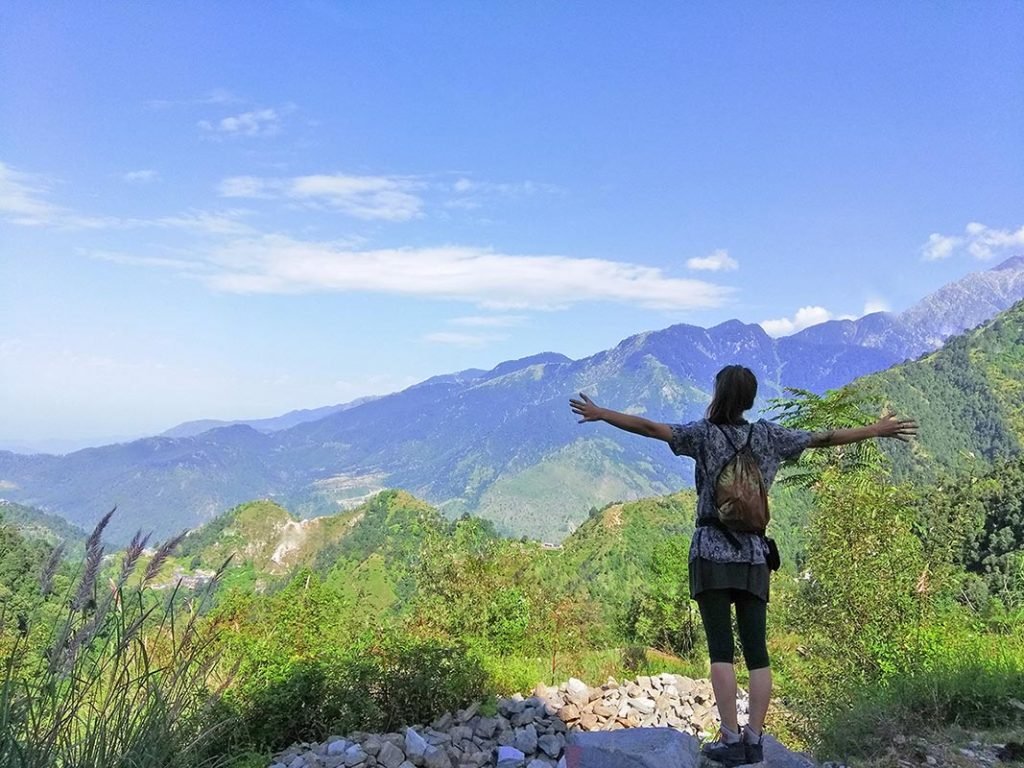 Yoga practice in India is recognised as part of UNESCO's World Heritage of Humanity. Millions of tourists come to India for yoga tours in search of education.
India, particularly Rishikesh, also hosts an annual International Yoga Festival. It offers a chance to get in touch with your spiritual side and is frequented by yoga enthusiasts worldwide. Many ashrams still exist in Rishikesh that combine meditation with ancient art and yoga techniques. In actuality, Rishikesh is also known as the "World Capital of Yoga."
Ashrams in Rishikesh benefit from both the sacred River Ganga's serenity and the Himalayas' splendour, making it one of the best locations in India for yoga and meditation. Connect to the joy already here, unaffected by gain or loss that liberates your mind. If you pay close attention, you'll wind up being someone else.
What distinguishes a spiritual yoga retreat?
When a yoga retreat package combines yoga, travel, people, culture, nature, food, and healing particularly… then it ignites your soul. A unique experience is produced when all of these factors come together. A yoga retreat offers a respite from the hectic bustle of daily life.
But it goes beyond that:
Through our yoga retreat in India, you may immerse yourself in the yoga world, discover the beauty of uninterrupted tranquilly of mind, and discover your true self even more fully. In Uttarakhand, it's more than just a typical Himalayan yoga vacation.
Why does everyone adore it?
You could occasionally feel worn out by life's ups and downs that you need to leave.
Away from everyone and everything that causes stress or worry, including crowds, negativity, commotion, and busyness.
Our yoga retreats are made to enable you to experience authentic yoga, which is the joy of uniting body, mind, and spirit, while also providing you with a relaxing holiday.
Why is Rishikesh considered a sacred place for yoga?
We opened the "Rishikesh School of Yoga" in the lovely city of Rishikesh with Maa Ganga's grace. But there is a purpose for our presence.
Indians consider it to be a blessing:
Taking part in a yoga retreat programme in Rishikesh, a serene city in Uttarakhand, is full of the wonder and romance of an unexpected adventure. You'll experience nature and the fresh, luxuriant air.
An experience of culture and collection, an experience of yoga, and an experience of discovering your true self are all part of the heart-opening path of yoga.
Yes, India is noisy and crowded, but we also enjoy breathtaking views of the Himalayas and are close to the holy river's sparkling waters.
But in all honesty, energy is more important:
Great yogis have practised there for centuries, leaving a legacy of energy conducive to self-discovery and self-expansion.
Our city has a unique vibe. Our modest ashram setting has three teaching spaces, all of which have views of the Holy River Ganges and the Himalayan Mountains' foothills. You can pick between our residential living area, the yoga hall, or the roof as the place for your lesson.
But what indeed occurs at a retreat for spiritual yoga?
A common misperception is that a yoga retreat is a luxurious trip overseas. On the other hand, a yoga retreat consists primarily of yoga and much of learning, sharing, and connecting with true bliss.
The city of Rishikesh is regarded as the origin of yoga, and Anand Mehrotra was raised there according to the Himalayan Yog-Vedantic Tradition.
Study at Rishikesh, where the Shree Hari Yoga, a caring, healing, and spiritual environment that gives you a still space to dive deeply within, is set in the mountains. Deepen your self-study in a place of spiritual power, in the Rishis' native land, by travelling the ancient pilgrimage routes.
Why go elsewhere? Study the source. Shree Hari Yoga offers Himalayan Yog-Vedantic teachings that focus on awakening the mind and heart to life's utter splendour. They emphasise being powerful and brave while remaining open to vulnerability and fully present in happiness.
What's the climate like in Rishikesh?

Rishikesh is in the northern region of India, near the Ganga River and in the foothills of the Himalayas. The summer season begins in the middle of April and peaks in June, and it begins to rain from the middle of June until the end of August. Winter begins in November and lasts through the second week of February.

The maximum temperature in the summertime can reach 43 degrees, and the low wintertime is 5 degrees.
What makes Shree Hari Yoga so unique?

Shree Hari Yoga is among the best yoga schools in Rishikesh for traditional and holistic yoga instruction. Reviews of it on Google speak to our commitment to advancing knowledge and quality.

We are an Ashram run by a family, and an ashram is a community where residents look out for one another and live together as a family. In the past, pupils would travel to the home of their teachers to study while staying with their families.

A strong, loving bond forms between teachers and students while cohabitating. The information starts to flow naturally. Guru Shishya Parampara is the name given to this arrangement. You will have the opportunity to learn more about Indian culture while residing at Shree Hari Yoga Ashram by spending time with real families.
Is it safe for a woman to travel alone in Rishikesh?

Everyone, including women travelling alone, is safe in Rishikesh. You can easily travel on the road even in the dead of night. The locals are friendly and welcoming. You'll discover that you're safer here than in your home country.
What outcomes should I anticipate from this yoga retreat?

The rigorous instruction will advance you spiritually on five levels: bodily, psychological, social, emotional, and spiritual. You'll experience lots of joy, friends, and tears of happiness. A relaxing stay in Rishikesh surrounded by the outdoors, mountains, rivers, and modest people. Indian food is both healthy and delicious and a healthy way of life. Expect to do some yoga on the beach and do some sightseeing. And many friends and joyful memories will be captured in a thousand pictures.