Join this 100-Hour Yoga Teacher Training
to receive your first foundational knowledge for teaching yoga
Yoga goes beyond the posture. That is why our courses are specified and individual as people are. Get fundamental knowledge in Anatomy, Philosophy, Meditation, Art of teaching, Asana and much more. You will learn yoga according to the ancient Himalayan Yogis.
Shree Hari Yoga School tries to protect what is lost in many schools who see yoga as mere exercise. We are a small traditional school with a big message. We see our students & teachers as a divine family who live and breath yoga and wants to pass it on.
We offer you different styles in different locations of 100-hour yoga teacher training courses, which are designed for those who are beginners or practise a particular style, or for those who want to gain knowledge in a short time and explore and develop their yoga practice and knowledge.
Choose your 100 Hour YTTC in
Hatha Yoga & Ashtanga Yoga (Combined with 200-Hour YTTC)
Laya Yoga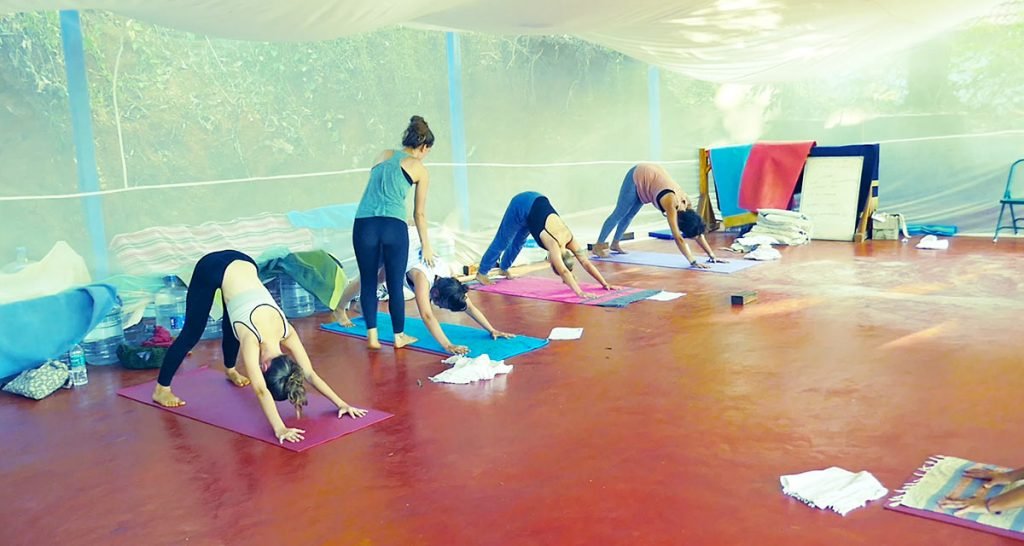 Practical Workshops
ॐ   Teaching under teacher's supervision
ॐ   In pairs, small and big groups
ॐ   Practical exam of teaching
ॐ   Feedback
ॐ   Drop-in classes teaching
ॐ   volunteering as teacher possible after your YTTC
The 100 hour yoga teacher training is founded on the 4 streams of yoga.
ॐ   Bhakti Yoga
(Union through love & devotion)
Kirtan – the music of love

Mantra – experiencing the power of Sanskrit sound

Satsang – group discussion
ॐ   Jnana Yoga
(Experience & knowledge)
Philosophy

Anatomy

Art of Teaching

Ayurveda

Yoga Therapy
ॐ   Karma Yoga
 (selfless action)
ॐ   Raja Yoga  
(practice and self-discipline)
Asana (Hatha, Ashtanga & Multi Style yoga practice)

Pranayama (breathing practice activating energy streams within the body)

Meditation (a variety of active & passive meditations)
We also offer the opportunity to experience Shatkarma (Yogic Cleansing Techniques)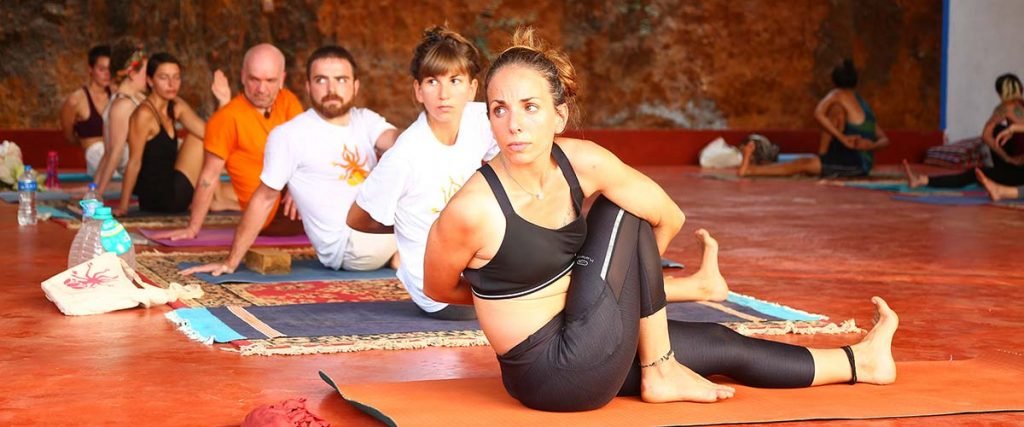 Accommodation & Diet during the 100 hour yoga teacher training
Accommodation offered is simple, comfortable, safe, and clean. You are only a few steps away from the yoga shala. You can book your room either shared for 2 persons or your own single room. These rooms are your perfect respite for rest and relaxation. The sheets are a crisp, and clean. Sink into the comfortable mattress. Ahhh! When you open your door you'll see a lot of nature with the beautiful trees blowing in the breeze. The warm, salty breeze from the ocean or the fresh air with its energy in the mountains will fill your soul with happiness and calmness.
The menu is healthy and energy-boosting. You will be served 3 times a day from Monday to Saturday. Sunday is a holiday for Staff and Students. Enjoy local, fresh, seasonally-appropriate ingredients. Our food will give you the energy you need for the day. Enjoy sunset views from your dining place in the evening. Let us nourish your soul and fill your body with prana-supporting meals.
WHAT SHOULD YOU PACK FOR YOUR 100 HOUR YOGA TEACHER TRAINING?
What should you leave behind, what you should pack and what to buy on location?
When signing up for a yoga teacher training in India, deciding what to pack and take with you on this life-changing journey is a question we know you are concern about. We will give you some ideas what should you pack to travel to India and what you need in our YTTC or Yoga retreat.
My biggest tip would be that you pack light, Really! You can buy almost everything you need here in some form or another. But, if you feel like packing your backpack full of stuff, we will send you an E-mail with the most important items.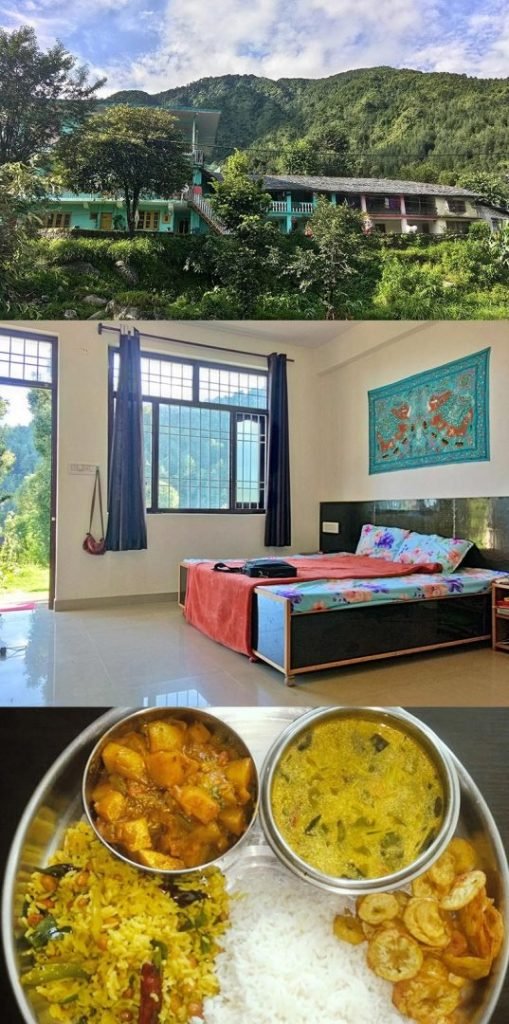 Teachers for the 100 hour yoga teacher training
We employ Indian and Western specialists in all fields, ranging from life-long yogis to yoga university graduates. Please click on the link below to learn more about our team.
More than just a qualification…
At the end of the course, you will hold an Internationally Certified Yoga Alliance 100hr Teacher Training Certificate. Your rigorous training in sequences and adjustments will inspire you to create your own teaching style.
More importantly, your body and mind will have been intensely exercised and expanded. At Shree Hari Yoga School, we aim to bring our students the motivation and tools to continue a life-long yoga practice.
Enrollment in a course will require acceptance of the code of conduct, terms & conditions.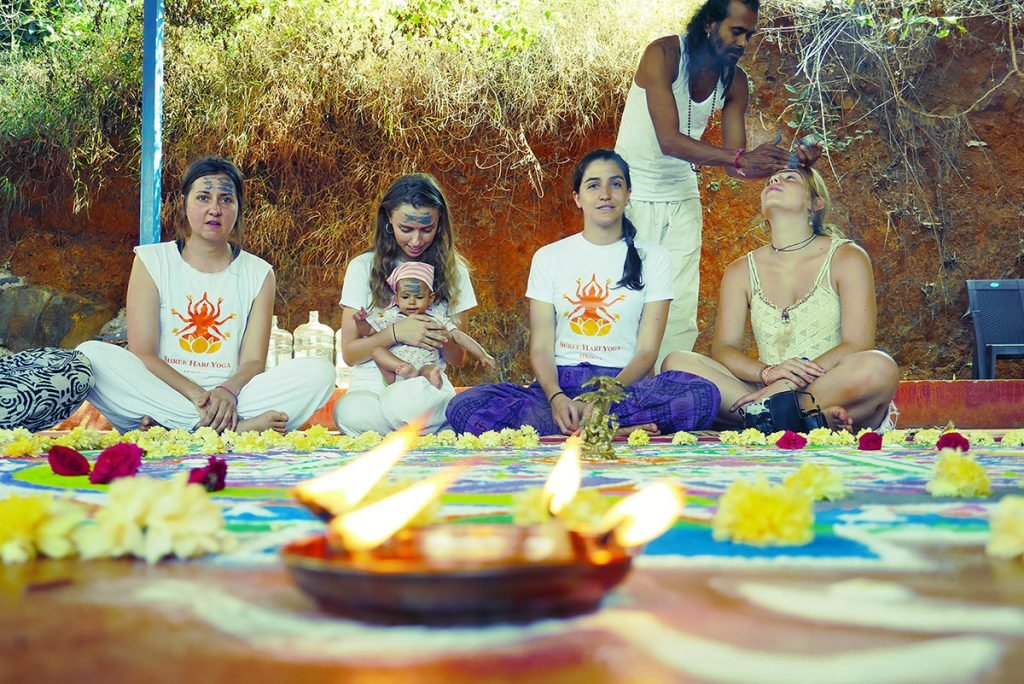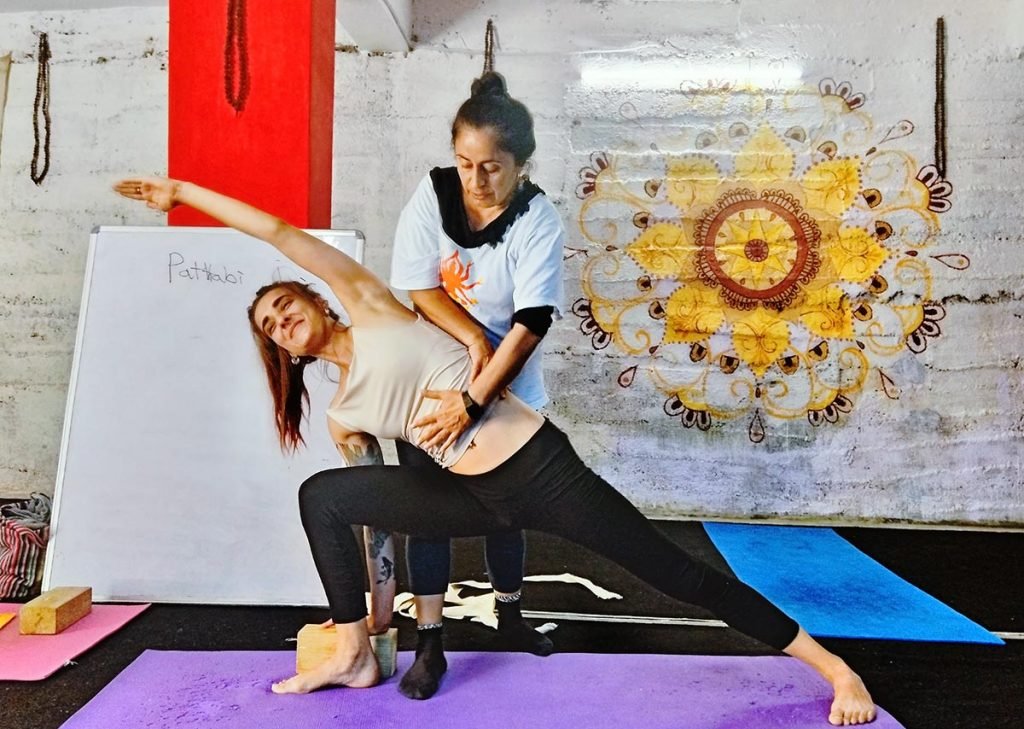 Daily Schedule
From Monday to Saturday, mostly from 6:30 am to 6:30 pm you will have practical and theoretical classes. The time varies weekly.
Saturday you will have only half day classes and Sundays are your days off. Use this time to relax, study and enjoy your surrounding.
If you want an example schedule from our last Yoga teacher training please email us to namaste@shreehariyoga.in
Karma Yoga, a selfless service for everyone
In the Weekdays you will be engaged in doing karma yoga voluntarily. This will be a short time before your class or after in your free time during the teacher training. Karma Yoga, the Yoga of selfless action, will help you to learn and practice yoga holistically.
Check-in & Check-out
Please feel free to check-in any time from 10 am. The day is dedicated for you to settle in. We will hold an introduction and orientation opening ceremony for your information, followed by a welcome dinner from 5:30 pm onwards.
On the last day, we will hold a closing ceremony before your departure, where you will get your certificates. You have time to prepare everything to leave on this day. We welcome any feedback at the end. Check-out time is 1 pm, but you may join activities throughout the day as desired. We will hold your belongings safely.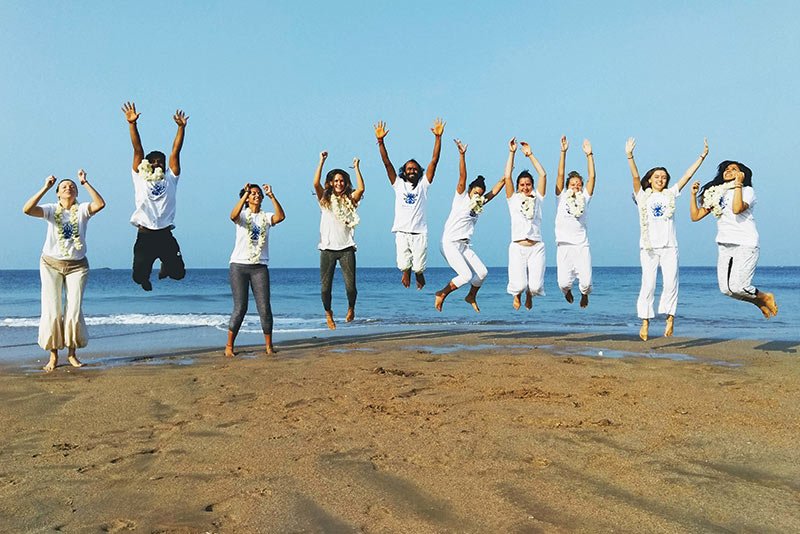 ★ Learn about what includes VIP, Exclusive, Regular, Economy in our Packages site
For more information about prices and dates please write us at namaste@shreehariyoga.in